COUNTRY CHARM AND 18TH CENTURY MAGNIFICENCE
---
Villa Cordevigo is in the heart of Bardolino, the well-known wine producing lands of Lake Garda, famous for being Veneto's Mediterranean paradise. The harmonious landscape here, punctuated with olive groves, lemon groves and vineyards, is sheer poetry for the senses.
Our exclusive five star hotel is set in an 18th century villa surrounded by 100 hectares of estate in the hills of Cavaion Veronese, half an hour's drive from Verona.
The various aristicratic families who over the course of time inhabited the villa each left their mark of magnificence in renewed splendour and opulence in its rooms and salons, a few of which are outstanding for their original frescoes.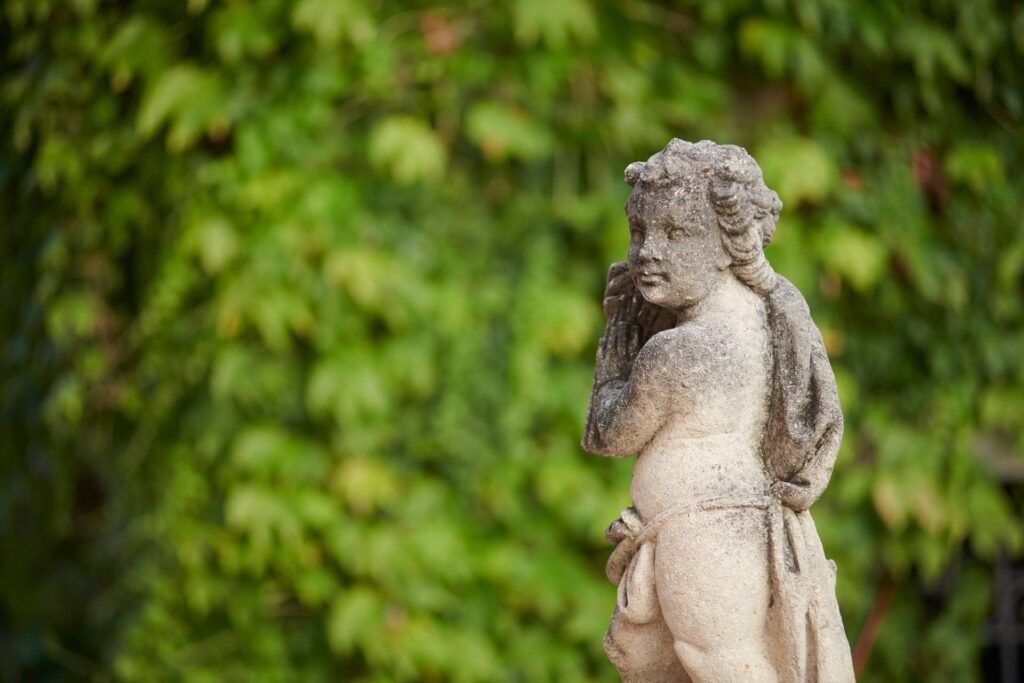 Villa Cordevigo has been finely and attentively restored, keeping story and history intact, preserving its soul and charm as a noble country residence, where the pleasurable country passtimes of its privileged owners contrasted starkly with the hard work of the farmers and agricultural workers.
And nowadays too the Villa is still an open invitation to enjoy exquisitely bucolic pleasures, the mainstays of which are good food and fine wine.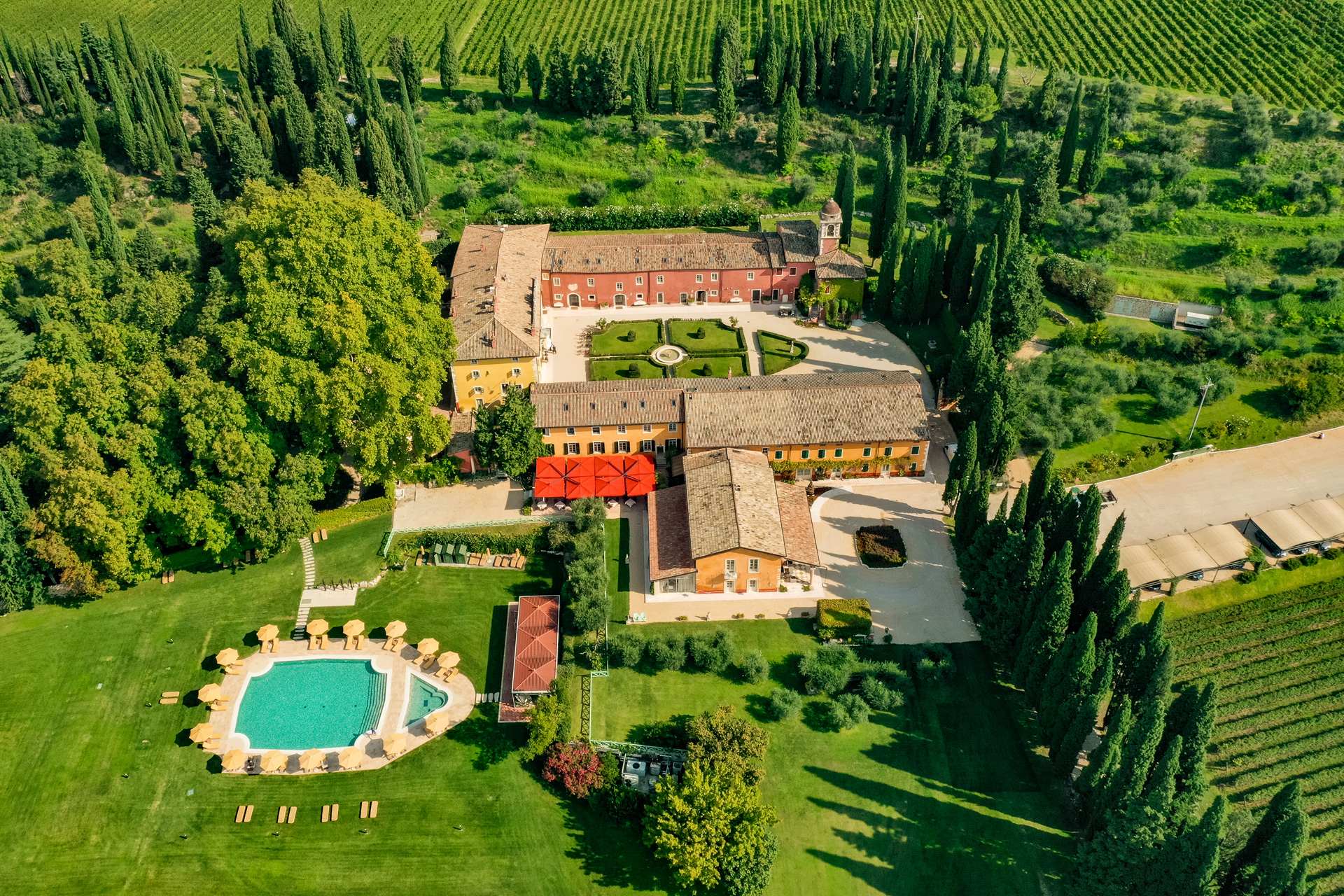 The magnificent park surrounding Villa Cordevigo in a lushly verdant embrace offers new emotions for all seasons: from its floral reawakening in spring to the richly golden russets of its autumn foliage.
It is a pathway through age-old trees, a stroll in the shade of tall cypresses and beneath the spreading umbrella branches of oaks and plane trees, leading the curious visitor into the bright sunlight of a smiling vineyard.
As we proceed, we feel our step is renewed and reinforced by powerful natural therapy for the senses: the many plant aromas, the vibrant contrast of colours, the dark green shadows of the trees, the rich hues of the grapes, the pure light country air, birdsong and the bubbling waters of the fountains.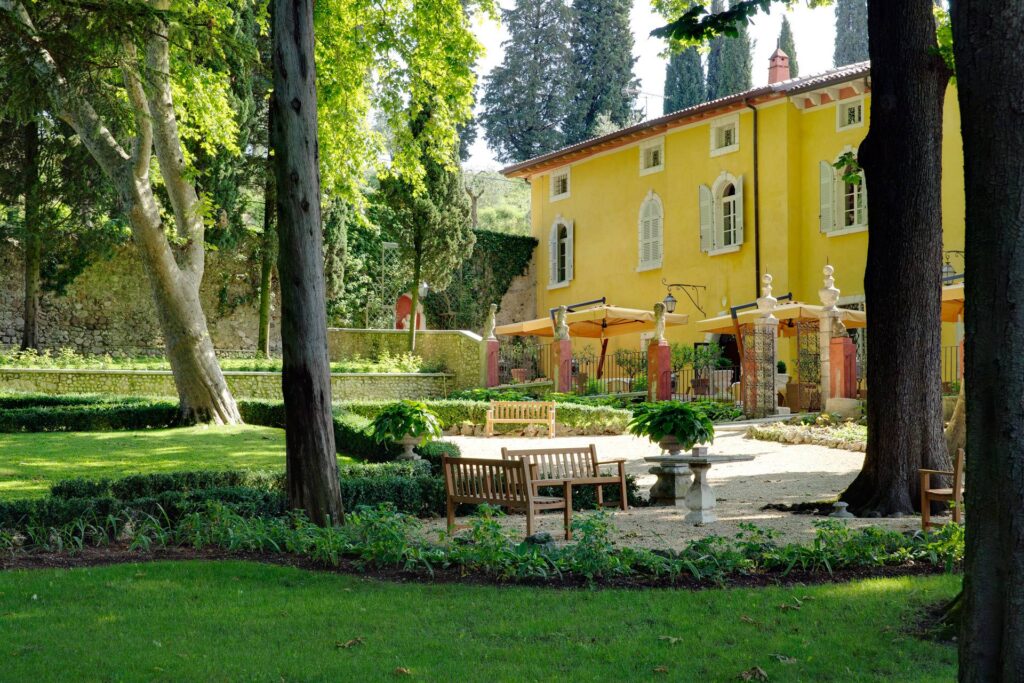 Stroll through the rows
Years of culture and history interweave in the rows of vine in Vigneti Villabella's vineyards. Founded in 1971 by Walter Delibori and Giorgio Cristoforetti, today the winery counts on about 250 hecatres of estate owned or managed land. It is a place where nature is protected, tradition repected and the top priority is excellence.
Go to villacordevigo.it